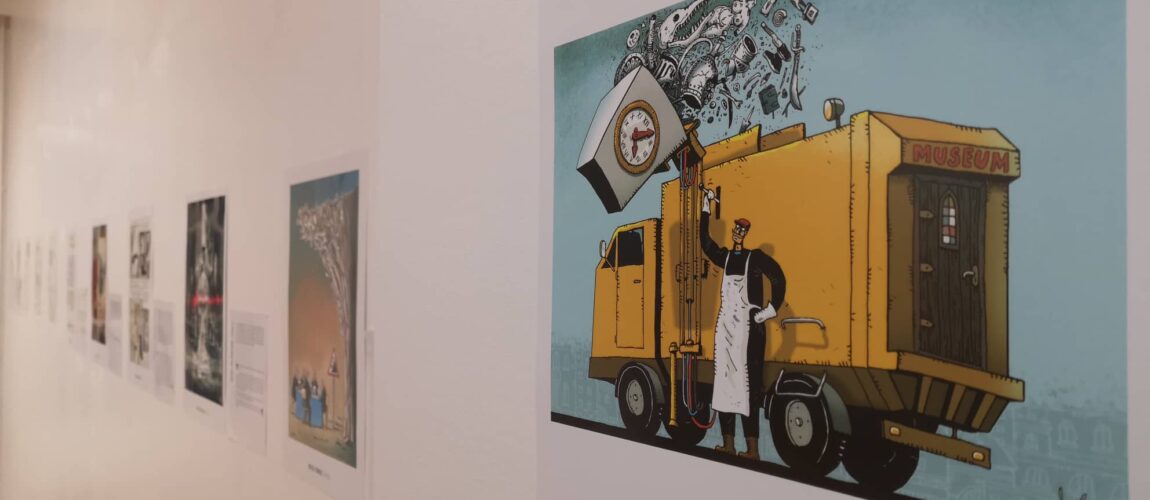 The exhibition named "European Modern Comic Book and Illustration Heritage" was opened last night, on the 4th of February in Serbian cultural centre in Paris.
The exhibit, including 42 authors' from 25 countries works, emerged from the fourth Nova Festival in Pancevo, organized by "KomunikArt" company and it has been selected a part of the national programe created by Serbian Ministry of Culture and Information in the celebration of the European year of Cultural Heritage on the national level.
The exhibition was opened by Marija Nestorovic, acting manager  of Serbian cultural centre in Paris, who greeted the visitors and expressed contentment with presenting this ambitious internetional exhibit. The producer of the exhibition, Snezana Curuvija, pinpointed the diversity  of the exhibits and the variety of the authors' viewpoints on what we call European heritage today. "We are glad to have presented a significant number of young authors from Serbia on this occassion, together with the already affirmated ones from both our country and foreign countries. It especially interesting to note that there are works of comic book authors from Japan and United States of America among others. It was very interesting to see how the world sees this region through these authors' angles, from a different perspective."
The main purpose of the exhibition was to raise awareness regarding European history and values, as well as strenghtening the feeling of European identity through the works of the eminent European authors and the emerging authors in the areas of modern and alternative comic book and illustration. Modern, undergorund, alternative comic book and illustration have specific aesthetic qualities that are worth exploring, as they present significant parts of the contemporary visual culture and  they can be used to highlight specific aspects of society and culture.
The exhibition will be open until March 16th